Proper marketing is as important to shops and patisserie as it to perfumes and hair care product manufacturers. The only difference is that while the latter bombard you with half an hour of non-stop commercials on TV, baked goods on the other hand, are advertised by a much less annoying, but still very effective method. The method in question is simply by showcasing all of the types of goods they sell in a glass chocolate counter display so that customers are able to chose whichever product they would like to try.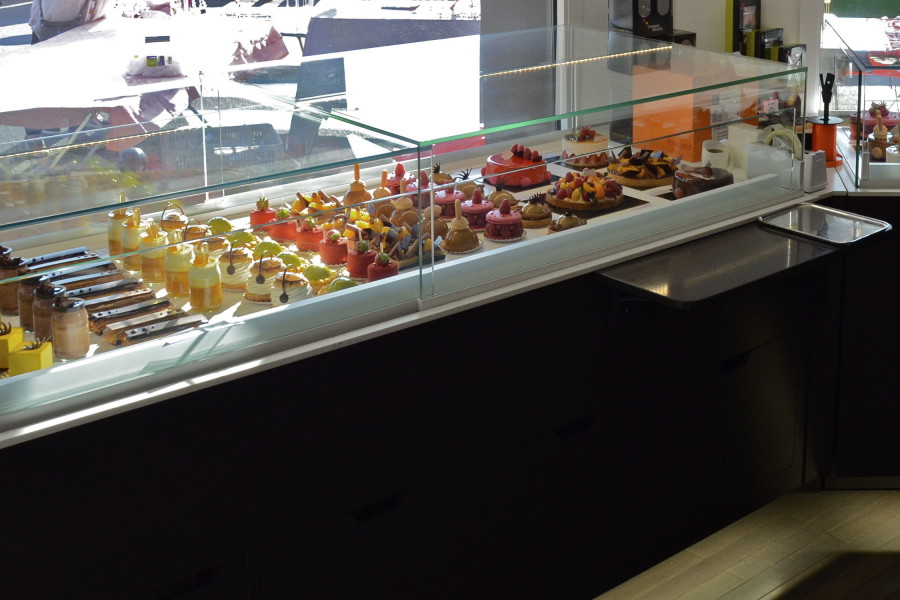 Undoubtedly, the most significant characteristic of a chocolate counter display is the see-through glass. This glass allows customers to get a closer look at all of the products, while keeping them out of reach and well protected for the sake of hygiene. The chocolate counter display also comes with an open back side so that employees can have a quick and easy access to the goods in case someone wants to buy them, or if they need to be restocked.
Additionally, you also have a choice when it comes to the exact size and shape of the display, as you can either get a straight or an L-shaped one, with however much space inside you might need for your products. Ultimately, the biggest deciding factor regarding what kind you will get will be the available space you have, and whether or not the display will take up too much room.
Some people consider their high level of maintenance a drawback, but I highly disagree. Cleaning the glass of the display is pretty much the only maintenance you will have around it, but the glass is what actually makes the goods you are selling even more appealing and mouth-watering. You certainly don't want customers to be looking at stains and smudges on the glass while making their pick, do you? That is a huge deal breaker and a real turn off for most people.
If the products you are selling are of a decent quality, then you are sure to get quite a lot of customers that will keep coming back to your store. However, in order to reach that level, it is important to first make people want to buy your products. And since they say that the first bite is with the eye, make sure that when people are in your store – it is a tasty one.