I've always been a fan of interior décor magazines and all their images of the lovely welcoming homes. After getting the sufficient amount of decorating knowledge, I figured I was ready to test my abilities and bring some changes at home. Doing hours of search through shops just to find the adequate mirrors, paintings and bookshelves felt exhausting in its own, and even after implementing their charms something was still missing. Struggling to follow the example of minimalists and their "less is more" rule, I had gotten rid of curtains a while ago, and now that I entered in a decorating phase I figured it was time to consider the beauty of window treatments (sorry minimalism, I prefer my windows covered).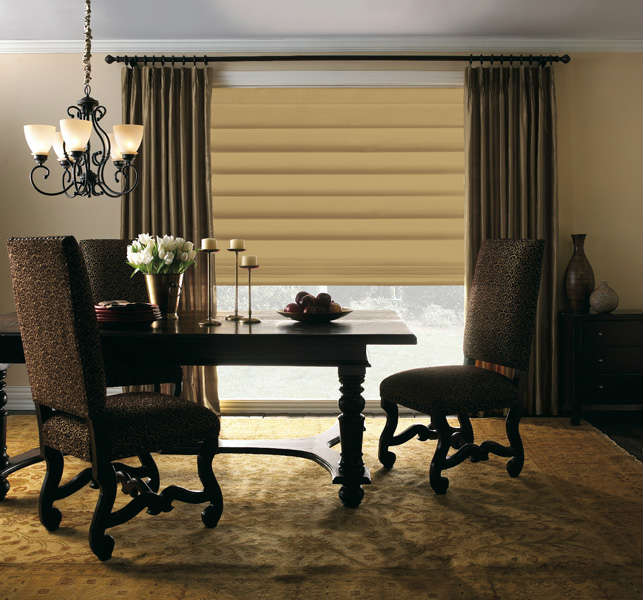 Trying to break away from the demanding curtain covering maintenance wise, I began looking for the ideal blinds and one can't steer away from roman blinds after coming across them. Their versatility is a reason enough to convince you to buy them, then again they're also cheap, easy to maintain and match up with your home style (you can already tell I'm obsessed with them, right?). Preferring to keep things my way, I always opt for the DIY option, which is why these blinds are also perfect – they helped me reduce costs by installing them myself. A word of caution is to make sure you get the appropriate size when you order. Unlike a friend of mine who struggled with the installing after getting the wrong size, I was lucky enough to get just what I needed, of course with the right measuring for roman blinds. It's said we don't have enough time to make all the mistakes in the world, so I took that to account and made sure I learned from my friend's mistake.
It might sound difficult or demanding undertaking a DIY blinds installation, but in the internet world of today, we certainly have most things served to us, and by this I mean having the proper DIY manuals and instructions offered by the specialised shops. From my experience, when you're measuring for roman blinds, it's important to consider measuring every window you have and intend on covering, a difference in millimetre can mean a great deal. Taking notes and naming each window correctly is a must to get the perfect order. A laser measure can be your reliable helping hand with this task no matter whether it's concerning measuring the width or the drop. If you're like me, and most people, you focus on the blinds themselves and overlook the importance of the chain and blind control side as well.
Again, I was lucky to have the shop assistants point out this importance to me, and I am more than happy to share it with you. Colour and fabric may be the more apparent things to consider, but proper measure is the key to successful and ideal outcome. I can say, after surprising myself of my handyman skills, my home got a different dimension and I have more control over the amount of light getting through. Not to mention the reduced energy costs!
Save